Want to learn Italian without struggling or feeling frustrated?
Tired of using textbooks or apps and still can't speak Italian?
Learning Italian should fill you with joy, not leave you doubting yourself.
Learn Italian the fun and efficient way with my 80/20 method.
Registrations are now open to join Intrepid Italian for Advanced Beginners (A2).


After completing Intrepid Italian you'll be able to connect with your Italian partner, speak to your relatives and have authentic travel experiences in Italy and much more.
SAVE $$$ with the Intrepid Italian Bundle
Limited Time ONLY Offer
Buy 2 Get 1 Free & BONUS Gift
Get all three Intrepid Italian courses for a one-time-only low fee.
This includes:
Intrepid Italian for Beginners (A1)
Intrepid Italian for Advanced Beginners (A2)
Intrepid Italian for Intermediates (B1)


🎁 PLUS, my BONUS gift to you 🎁
*NEW* Intrepid Italian for Confident Conversations (Value: $167)
This alone will save you thousands $$$$ compared to enrolling in traditional language classes!

Hurry! Offer Expires and Registrations Close Soon!

Over 1,300 students are learning with my 80/20 method

Here's what Kristy from Florida, USA, says about Intrepid Italian...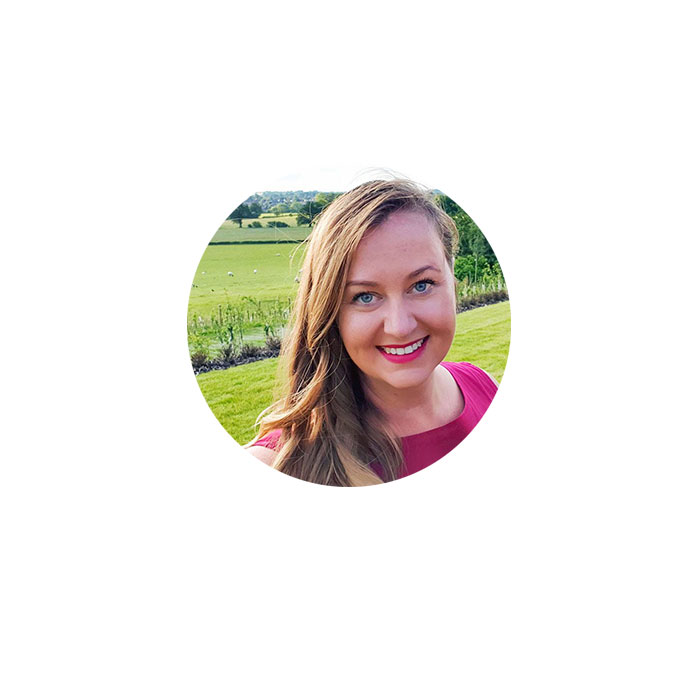 It certainly exceeded my expectations. The learning methodology is great, and easy to follow and found that I progressed much faster in the last 4 weeks than I ever did on my own or using other language apps. Grazie mille Michele, I can't wait until I can put my new skills into action! 
- Roma Small, London, UK
Feeling too self-conscious to speak, too old to get started, or struggling to master verb conjugations?
If this sounds like you, rest assured, you're not alone. Feeling overwhelmed as you try to learn Italian on your own and lacking the right guidance and support can be detrimental to your confidence and ultimately prevent you from ever reaching your goal of speaking Italian.
Maybe your dream is to live in Italy and make new friends. Maybe you want to speak with your Italian partner and connect with them on a deeper level. Maybe you've got a trip to Italy coming up and want to enjoy authentic travel experiences that aren't tainted by falling for tourist traps. Or, maybe you're like me and want to connect with your Italian heritage and speak to your relatives. If any of these scenarios ring a bell, I know exactly how you feel, because I was once in the same position as you. 
Learning to speak Italian as an adult transformed my life. I'm proof it's never too late to start. 
After reaching B1 intermediate Italian, I left my job in Melbourne, Australia and moved to Rome where I lived and worked in the centre of Rome for 3 wonderful years. I spoke Italian at work every day. Made friends in Italian and travelled all over Italy with confidence because I spoke the language.
I've experienced first-hand what learning Italian can do for you both personally and professionally and I want to help you reach the same level of success with your Italian.
That's why I created my Intrepid Italian for Advanced Beginners (A2) online video course. I help you learn Italian with my unique approach to language learning where you see results after the first lesson.
With the right guidance, a clear pathway, interactive lessons, exercises and expert tuition what you get is a fun and inspiring learning experience.
Make your dreams come true and learn Italian with Intrepid Italian.
Andiamo! (Let's go!)
But how did I get here? Let's take a step back to where it all began...
"I was so frustrated and embarrassed"
After World War II, my dad and his family all immigrated from a tiny village in Puglia in southern Italy to Australia when he was just 4 years old. My grandparents, dad and auntie travelled to the port in Naples and spent a long and bumpy month at sea to reach their new home in Melbourne.
Many years later, my dad met my mum, got married and they had three girls, of which I'm the youngest.
My dad continued to speak his dialect with his family, but when he tried to teach us, his daughters, he and his parents would argue over what was standard Italian and what was dialect. In the end, he never taught us Italian. And so, sadly, I grew up not knowing Italian.
As a little curly-haired girl, I remember always going to visit my nonno (grandfather) who lived with my zia Maria (auntie Maria) when my nonna (grandma) passed away when I was only 3 years old.
The only problem was that I could never communicate properly with my nonno. He didn't speak English and I didn't speak Italian. I was so frustrated and embarrassed everytime I had to ask my dad, "What did he say?". 
This really upset me too, because I am named after my nonno. Yes, Michele is a male name in Italian. It's like the Italian version of the name Michael, but in Australia, they just pronounce it like Michelle. 
This is a photo of my nonno and I together at Christmas one year.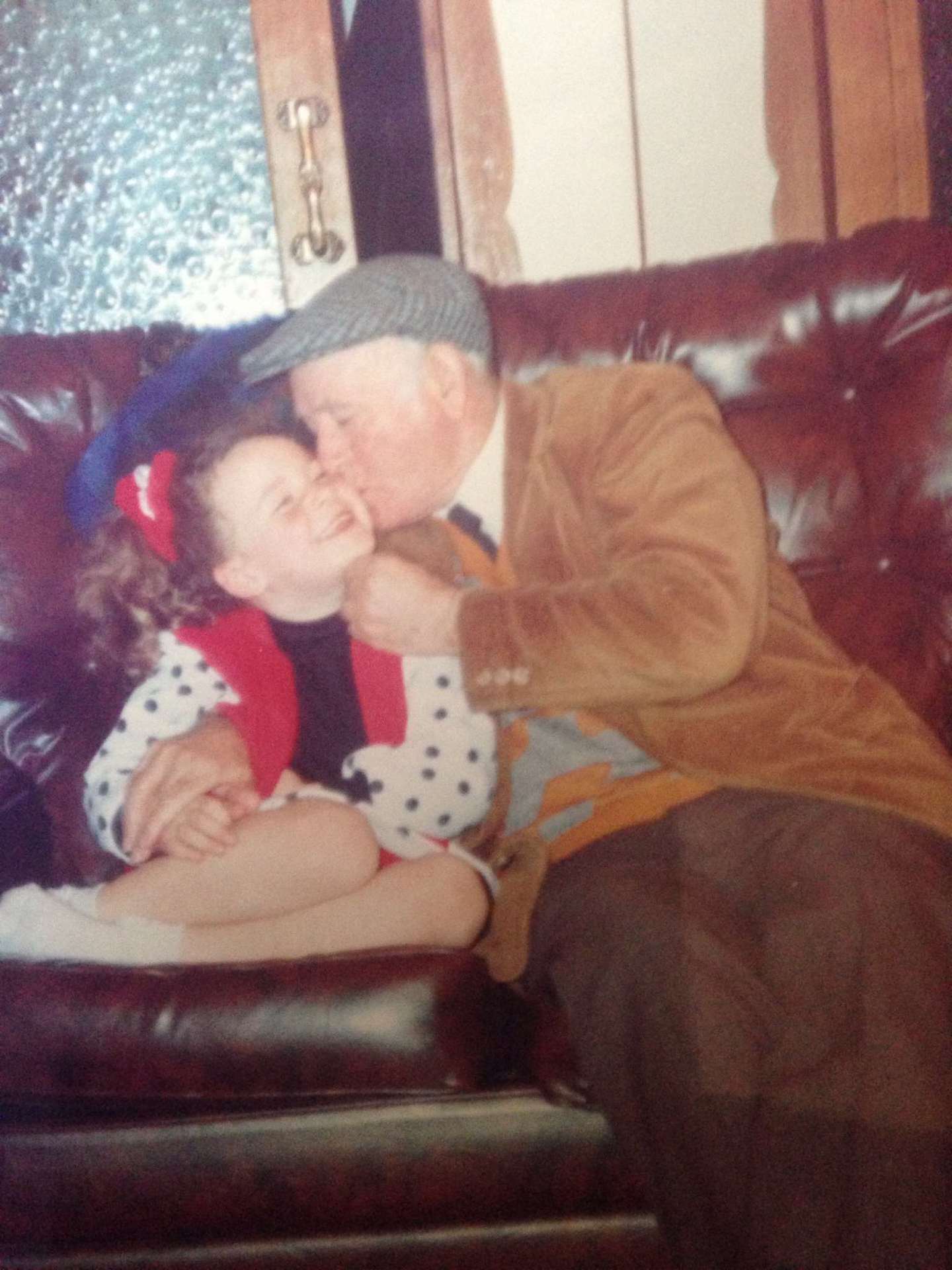 When I was 17, nonno passed away. That's the moment when everything changed. That was the moment that I became serious about learning Italian. It was like a switch went on inside me. I wanted to carry on my nonno's legacy, his name, and learn more about my heritage and my brave nonni (grandparents) who left their home country to provide a better life for their family.
I also never wanted to be in a situation again where I couldn't communicate with someone (especially my relatives) in Italian. 
So, I started learning Italian…now I'm fluent.
I get it, you've probably dreamed of speaking Italian yourself, but it just sounds too difficult or even impossible! 
Well, I'm here to tell you that's not true. You CAN do it. 
Your reasons for learning Italian might be different from mine, but I'm sure your frustrations are just as intense.
I learned Italian as an adult, so if I can do it, so can you!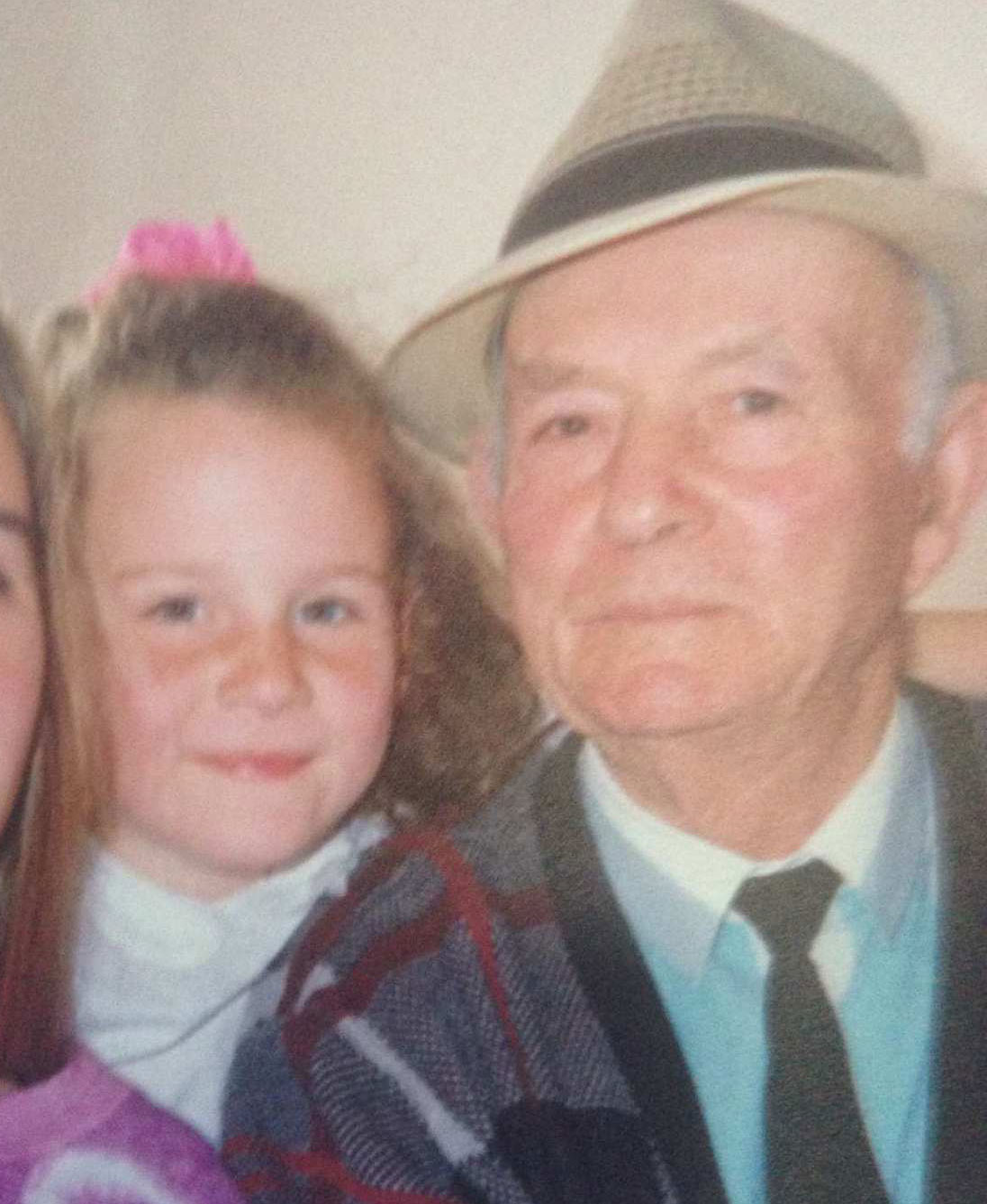 "He's proud of you…"
I know what it's like not being able to speak Italian and feeling the frustration and embarrassment of not being able to communicate with your own family. I've done my fair share of smiling and nodding when I didn't speak Italian, but that can only get you so far.
I remember one particular occasion when my nonno kept saying the same thing over and over, hoping I would understand. I didn't. Finally, I turned to my dad and asked him what he said. He said: "He's proud of you...he loves that you're named after him".
I remember that moment like it was yesterday because I felt so proud to be named after him too, but at the same time, I felt sad that we didn't speak each other's language.
After one of our visits, I was feeling more frustrated than usual. So, I asked my dad in the car on the way home to teach me something in Italian. We started with "Come sta?" ("How are you?"). 
Dad said: "In five minutes, I'll ask you to say it out loud. See if you can remember it!". 
I was so determined to get it right that I stared at the clock on the car radio and recited the words over and over in my head. When the five minutes was up, I remembered it and said it out loud!
But... by the next time I visited my nonno, I had forgotten the phrase that I was going to use to finally connect with him. I was so upset with myself. How could I forget something so small? 
It wasn't until I was in my 20s that I realised that it wasn't me that was the problem, it was the method. If I had known then what I know now about learning Italian, I would've been able to have more meaningful conversations with my nonno.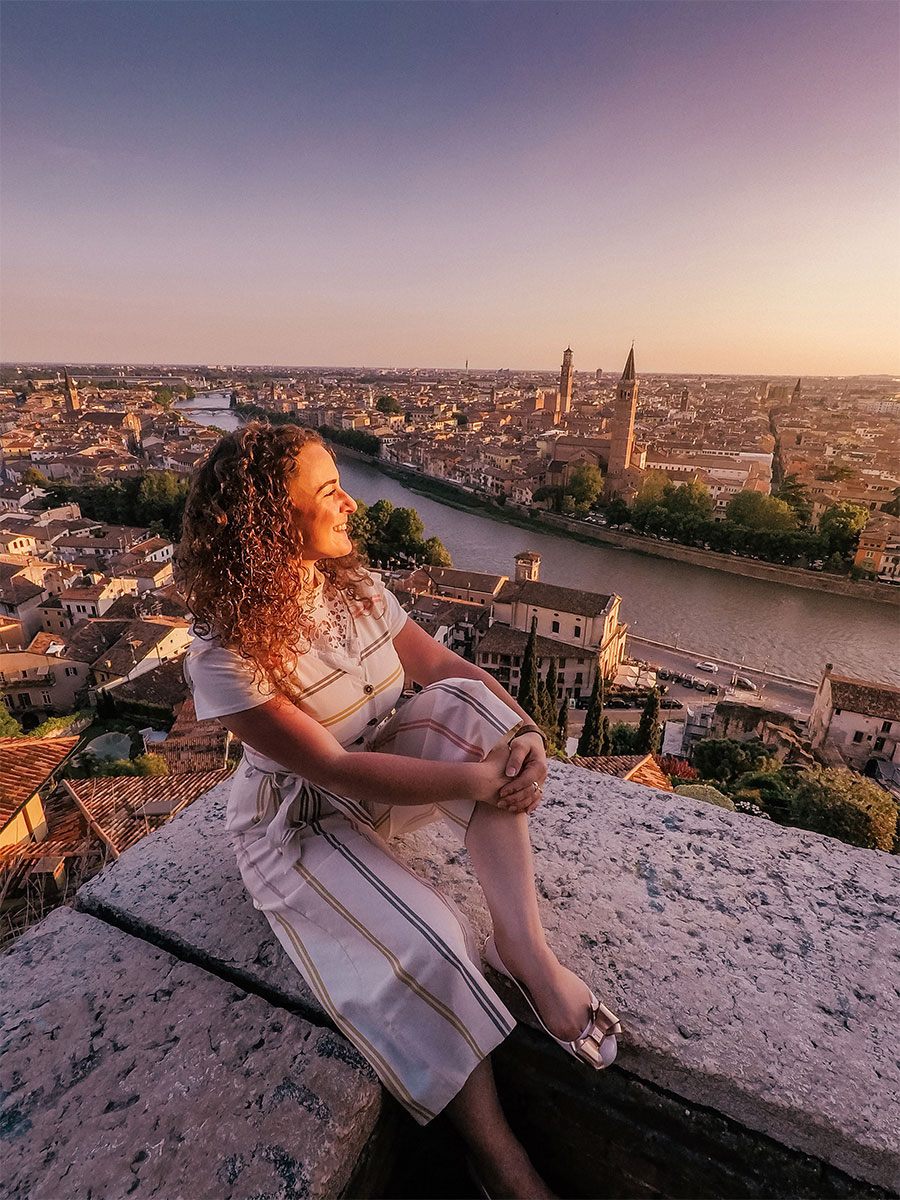 Introducing Intrepid Italian for Advanced Beginners (A2)
Knowing what to learn -- and having the right method to learn it makes such a big difference. 
Learning the most powerful 20% of the language to communicate in 80% of situations you can forge amazing connections that wouldn't otherwise be possible.
That's why I created Intrepid Italian that uses my 80/20 method, so you'll be able to speak Italian from the first lesson. You'll be able to form your own sentences, not just memorize them.
Italian is my heritage language, so I know what it's like to desperately want to learn Italian in order to connect with family and relatives, near and far. And in doing so, I know you will learn more about yourself along the way, I know it did!
As your guide and teacher, my goal is to make the learning process fun, enjoyable and rewarding so that you always feel at ease and know exactly what to do next so there's no guesswork. 
I've created a clear path to learning Italian that gradually builds upon previously learned material, so you're constantly learning new material whilst revising previous material - the key to language learning success!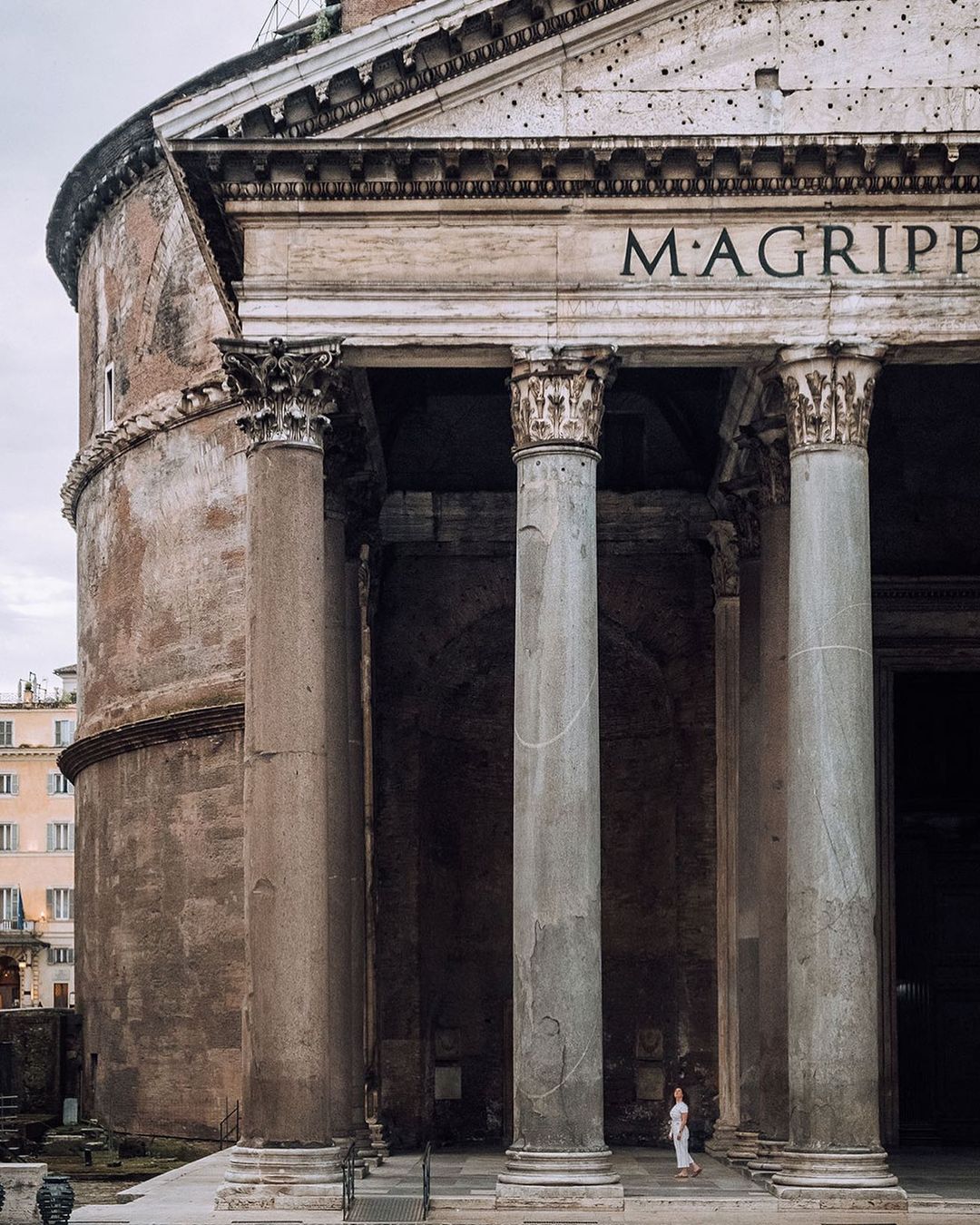 How my 80/20 method works
To help you learn Italian efficiently, I use the Pareto principle also known as the 80/20 rule. This rule states that 80% of your success or results comes from just 20% of your effort. It applies to many areas of our lives without us realising it. 
For example:
20% of articles on a website account for 80% of its visitors
80% of muscle gain is built by 20% of the repetitions
20% of words in a language accounts for 80% of usage
The 80/20 principle was coined by Management consultant, Joseph M. Juran and named after the Italian economist, Vilfredo Pareto who in 1896 showed that approximately 80% of the land in Italy was owned by 20% of the population. 
The percentages are sometimes approximate, but what matters is not the exact numbers. The key thing here is that most results come from just a fraction of the effort you put in.
The 80/20 rule is observed in language learning too and can be used for higher efficiency.
This means that most of your success in learning Italian is the result of only about 20% of the effort you make. It also means that only about 20% of the things you learn contributes to most (around 80%) of your development and improvement. 
My method and approach is different from traditional methods in that I teach you the most important 20% of the language right from the beginning so you can start to speak straight away. 
I don't waste your time teaching you colours, names of body parts, or even memorising phrases without a solid foundation first. Sadly, this is the typical experience you get in traditional language classes. But, not with Intrepid Italian.
Instead, I give you building blocks. Each lesson builds upon and revises what you previously learned, so you constantly learn, revise, and progress. 
After the first lesson, you can start to speak and create your own sentences.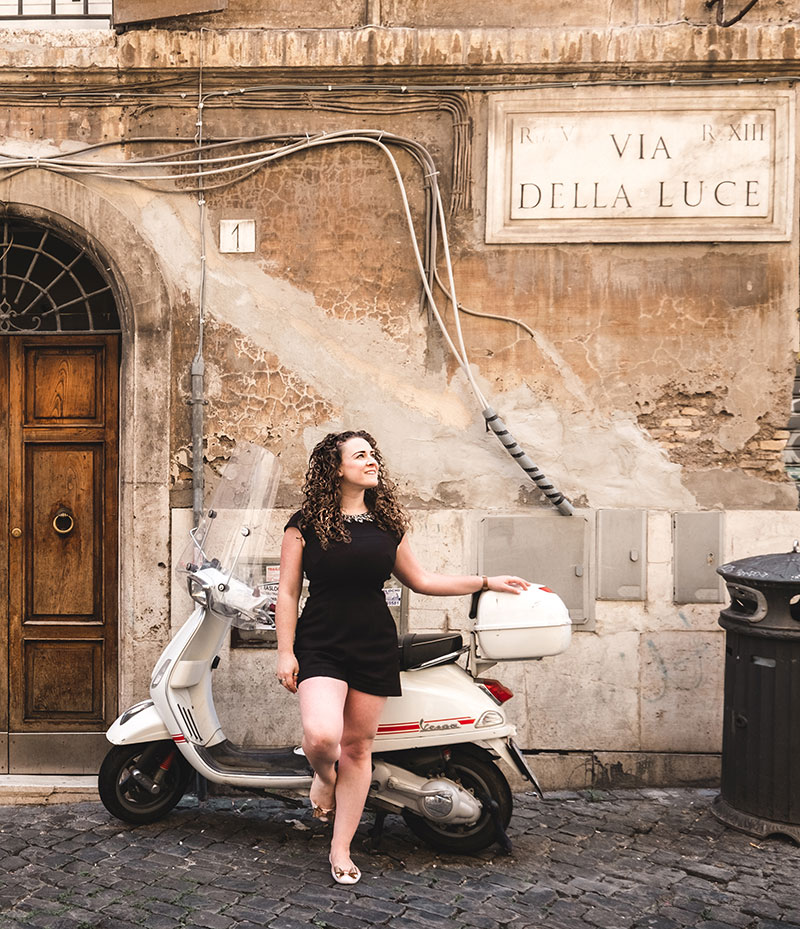 Who is Intrepid Italian for Advanced Beginners (A2) for?
Have you studied Italian before? Do you have a basic understanding of Italian grammar?
Intrepid Italian for Advanced Beginners (A2) is the ideal course to continue your journey to fluency.
After completing this A2 course, you'll be able to express yourself in two new tenses (the simple future and imperative tense) and form more complex sentences and questions and converse in a variety of topics including family and friends, asking and giving directions, expressing your daily routine and much more!
With Intrepid Italian for Advanced Beginners (A2) your confidence with the language will grow and you'll be prepared to take the next step: Intrepid Italian for Intermediates Beginners (B1). Bravo!
Andiamo! (Let's go!)
Native Italian + Native English = YOU get the best of both worlds
As a native English speaker who learned Italian as an adult, I understand first-hand your struggles. I know what it's like to feel hopeless and lack the confidence to speak. I know what it's like to start from scratch too and learn what a verb is! 
The more I learned about the Italian language, the more I noticed this one thing that helped me understand how the language works. Now I want to share it with you.  
So, here goes…Pronti? (Ready?)
Learning Italian is just like speaking English from the 1700s!
Why, you ask? Italian is very formal and at times sounds archaic if you literally translate certain phrases directly into English.
Here is an example:
In Italian, it's 100% grammatically correct to say, "Sono venuta" (I came) but what we are literally saying is 'I AM come'.  
This may sound strange to us now, but in England, during the 1700s this is exactly how it was said in English too! Take this excerpt from Jane Austens' Pride and Prejudice:
 '..and more than once during dinner did Mr. Bennet say voluntarily to Elizabeth: "I am glad you are come back, Lizzy."'
Mr. Bennet doesn't use the verb 'avere' (to have) like we do now to say, 'I'm glad you HAVE come back', instead, he uses 'essere' (to be) for 'you ARE come back'. 
This is just ONE example of how I draw parallels and create bridges between the English language that a native Italian wouldn't necessarily know.
I help you understand how Italians speak so you can start speaking like one too!.
With Intrepid Italian, I've created the complete pathway for you to reach a proficient advanced beginner A2 level and is specifically designed to ensure you overcome your fears and doubts with the language.
But it doesn't stop here. I've teamed up with native speaker and qualified Italian teacher Martina from Bergamo in Northern Italy. Together we wrote the lessons and created a series of fun and engaging exercises to reinforce what you learn. 
Intrepid Italian was created with YOU in mind, a native English speaker. I use my working knowledge of the English and Italian languages to help you get into the 'Italian mindset' so you can avoid the common pitfalls and errors English speakers make - because I made them once too!
I break everything down in such a way that it 'clicks' and just makes sense.
All of this combined with my 80/20 method makes Intrepid Italian truly special and a powerful learning tool.
Ciao, I'm Michele!
I'm an Italian-Australian language educator and travel journalist and 'guide' behind TheIntrepidGuide.com
For over 6 years I've been helping my 1,000+ students, readers, and followers learn languages and have unique and authentic travel experiences with the help of my in-depth destinations guides, travel phrase guides, and online language courses so they can enjoy meaningful interactions with the locals and avoid being treated like a tourist. 
I have been teaching languages to people from all over the world and have had the pleasure of helping hundreds of students from the US, UK, Australia, Canada, Italy and Germany to reach their language goals. 
Initially, I was exclusively offering my travel phrase guides, but I knew I wanted to do more so I could help more people reach a higher level of proficiency. That's why I started offering online courses, and my students are loving them!
I believe that my Intrepid Italian online video course series is effective because you can follow the lessons when it's most convenient for you and you can review the materials as many times as you want. In other words, you learn at your own pace with no pressure and without having to attend a live class.
The best part is that you are not alone either because you will get access to a private support group of like-minded students who want to learn Italian just as much as you do.
Got a question? You can message me with your questions anytime too! I love to help!

Learning Italian is a pleasure with my unique 80/20 method
Here's what my students are saying:
Michele from New York, USA, says ...

Sheila from Toronto, Canada, says ...
Mark from Melbourne, Australia, says ...
Marty from Ontario, Canada, says...
Here's an update on Marty's progress...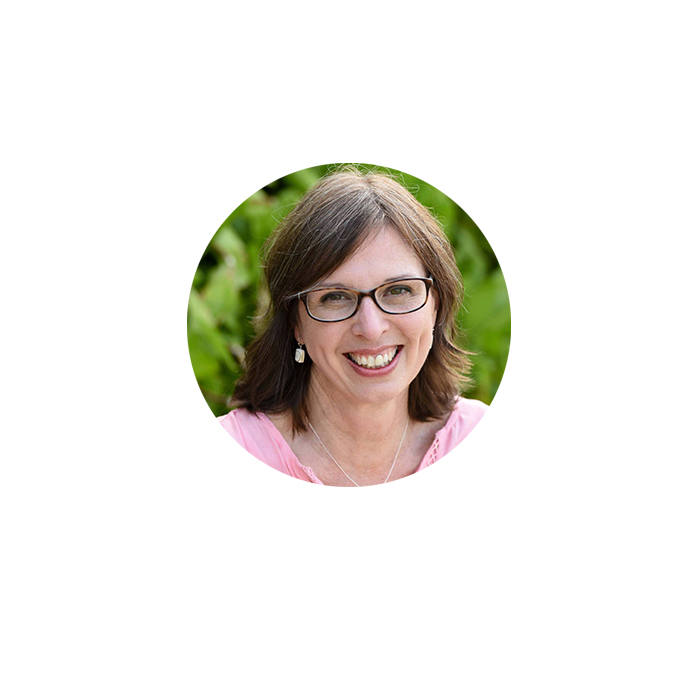 Michele is more than just the guide behind this course, she is a natural teacher and passionate language learner who cares deeply about her students and sharing the Italian language. This shines through as she walks you through learning Italian basics, in small, bite-sized steps. It's easy to get overwhelmed by learning a new language. But, Intrepid Italian's short, simple lessons (that include videos, exercises, tips and printables) build on one another, giving you invaluable confidence and momentum.
- Sara, Washington, USA
Enrolling in the Intrepid Italian Bundle (A1, A2 & B1) was definitely my best personal investment of 2021!
As an Australian with Italian heritage, I'm loving my lifetime access to Michele's compact yet comprehensive Italian lessons and practise resources.  In just a couple of months, I've been able to refine and expand my Italian language skills, significantly boosting my confidence and competence in daily life when speaking with born and bred Italians.
The course content is exceptionally well-organised and linguistically thorough. What's more, because Michele has lived in Italy among the locals, she instinctively infuses cultural idioms and scenarios into her lessons… a priceless advantage for us, her lucky students.
The best part of the course structure is that I can follow Michele's lessons at my own pace, from my home, car, or even walking the dog, and with no time limit, I can adjust my input around life's changing priorities - I just pick up where I left off and I'm once again learning more of what I believe is the world's most beautiful language.
I highly recommend Michele's Intrepid Italian courses to anyone who wants to learn the Italian language in a culturally-rich context. No matter what your skill level on this exciting language journey, Michele has a course suited to you. Her warm, bright, welcoming personality is an added bonus so it's always a pleasure to progress to the next lesson… complimenti Michele e grazie mille!
- Angela, Sydney, Australia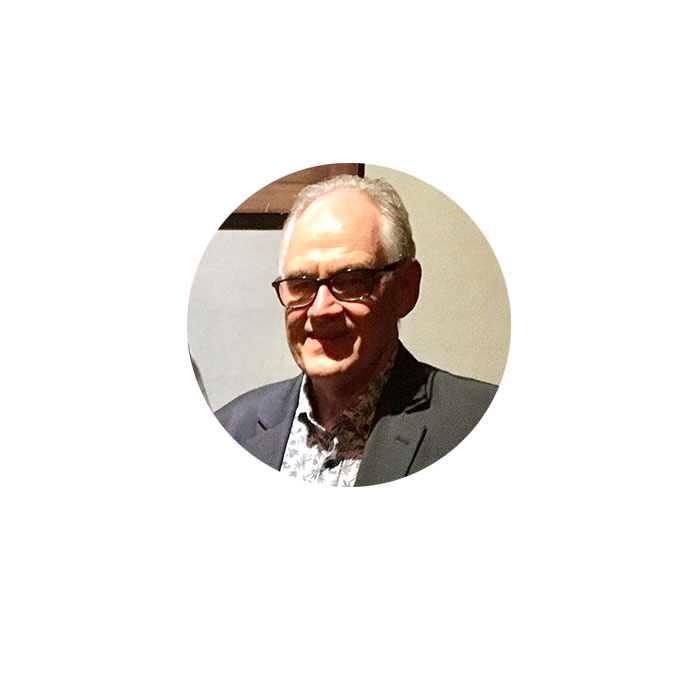 Michele has a great presentation style and has experience learning and teaching Italian. Her videos are easy to follow and the exercises help consolidate the teaching from the videos. A Facebook group is available to have queries and issues discussed. 
- Jeff Brady, Victoria, Australia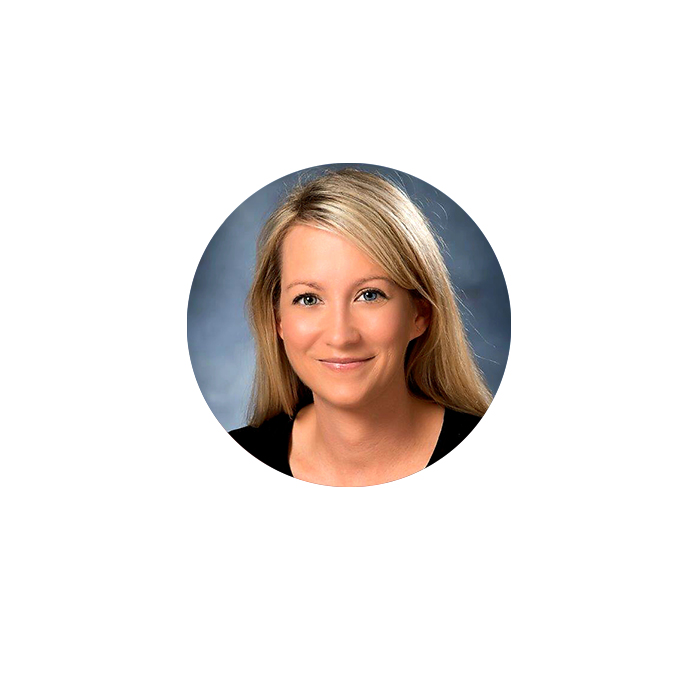 I started my quest in learning Italian through a well-known language app. After a year of trying to learn tangible skills on this game platform, I realized I needed to step it up and get serious. Luckily I found Michele and I was drawn to her teaching style. Her videos had a positive energy and exuded such passion for the language. I had to experience more so I purchased the A1, A2, B1 plus the Italian for Travel courses. 
I love that the modules are arranged in easily digestible amounts. I have the flexibility to devour a lesson when it fits into my schedule rather than the commitment of a weekly in person lesson. 
I was able to test out some of my newfound knowledge recently in Italy. The ability to communicate with locals gave me the extra boost to keep forging ahead!
I love that Michele's technique focuses on what you really need to know (80/20 method!) rather than obscure vocabulary you might never need to use.
The level of communication from Michele is amazing. She's truly invested in her student's success with learning Italian. I think Michele has found her calling in teaching and empowering others. I am grateful to have found Michele and this program!
- Kristy, Florida, USA

I love the course. I've found it easy to follow, stimulating & motivating. You have provided a language course that is enjoyable and achievable in learning conversational Italiano. I would recommend it to others with gusto. 
- Lindi, Greater Sydney Area, Australia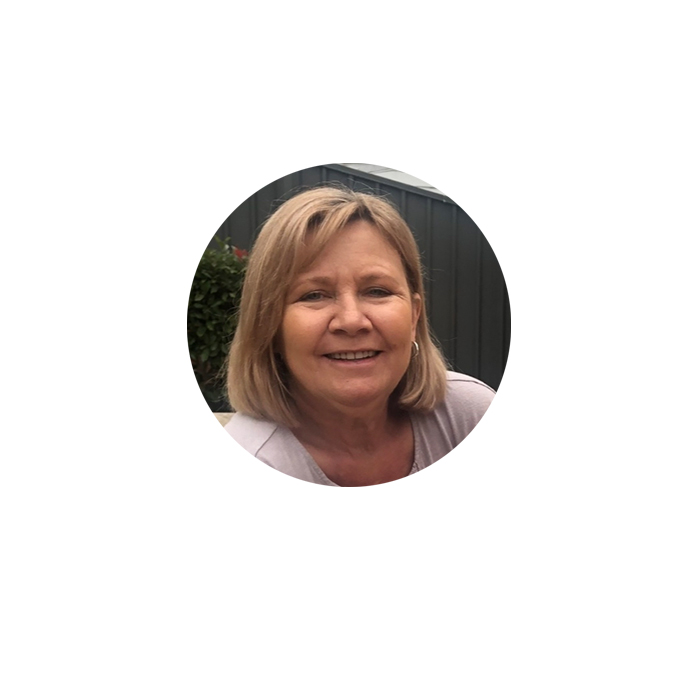 I found renewed interest and passion in the Italian language when I found Intrepid Italian because of the way Michele presents the course in manageable modules and her upbeat way of presenting. I'm able to pick up and learn in a way that fits with my lifestyle. Before starting with Michele I was quite lost in the many different ways of learning I had tried and had no real direction or success. I put my inability to learn down to my "senior" stage of life but with Intrepid Italian it seems to just fit. Each new module inspires me to continue.
- Angela, New South Wales, Australia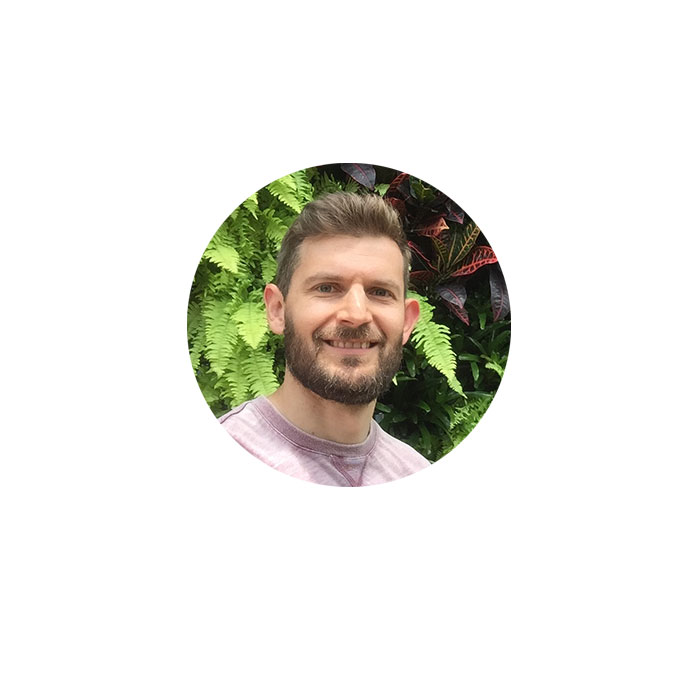 Loved it, loved it, loved it. I've been trying to learn languages using various language learning apps for years now and although I know random words I feel no more confident in actually speaking the languages than I was when I started.
I'm 5 days into this course and feeling more confident in actually speaking Italian than I am while using the apps.
This course cuts through all the unnecessary stuff the apps were teaching me and focuses on getting me comfortable and confident to put my new-found Italian to use.
The audio and worksheets are my favourite as it gets me to speak and write which is definitely speeding up the learning process for me.
I cannot recommend this course highly enough. Definitely worth every penny.
Thank you Michele. I can't wait for my next trip to Italy.
- Basil, London, UK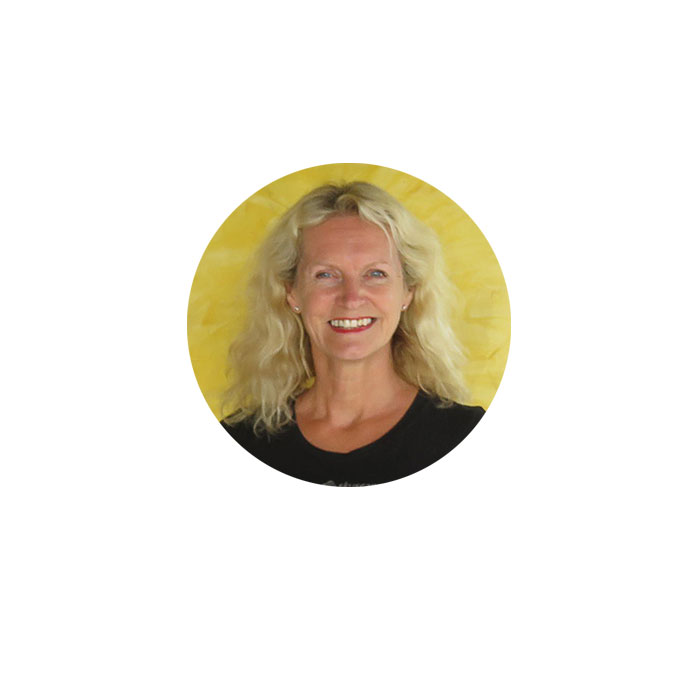 Learning a language is never easy. The Intrepid Guide Italian Language Course has me speaking Italian in a few short modules. Combining written work, video and audio mastering Italian easily and perfecting my accent without even thinking about it.
The Facebook group and Facebook live are perfect to help if you have any difficulties. There are quizzes to mark your progress and help you consolidate what you have learnt.
The perfect course for a beginner or anyone who wants to improve their written and spoken Italian.
- Larch Gauld, Swindon, UK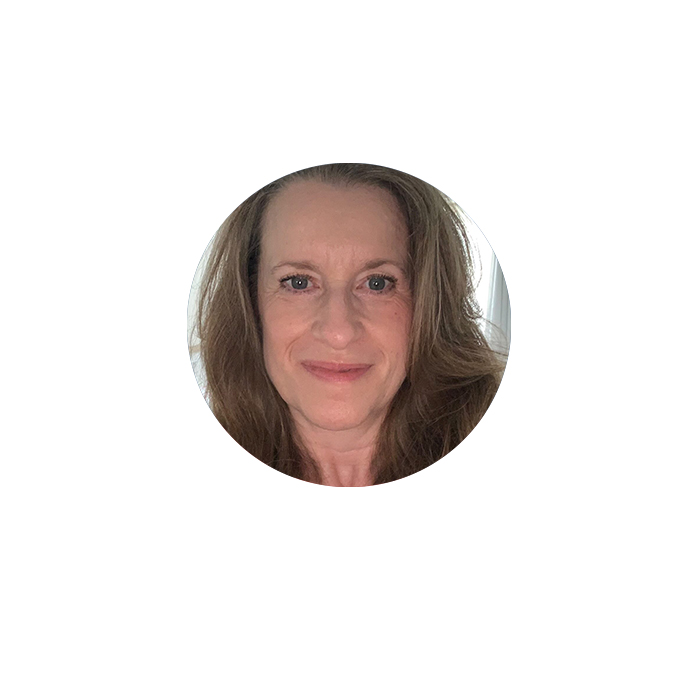 After following Michele on social media for a while, I decided to sign up for the Intrepid Italian language courses and am so glad that I did!
The courses are easily accessible (a lesson is only a few clicks away), simple to navigate, and include exercises and tips to help reinforce your learning. Each module is a good length - not too long - so are great for accessing when on the move or if you're short of time, and can be replayed as many times as you wish so you never miss an important point.
I use my Intrepid Italian alongside my face-to-face weekly lessons and have definitely found it useful for revision and for gaining extra confidence.
I would thoroughly recommend Intrepid Italian to anyone wanting to learn Italian or to reinforce their Italian language learning.
- Julie, Suffolk, UK

What you get with Intrepid Italian for Advanced Beginners (A2)
I believe that Intrepid Italian is more effective than traditional methods because you can learn in your own time and review the lesson as many times as you want. In other words, you learn at your own pace with no pressure and without needing to attend a class.
But that doesn't mean you're on your own…far from it! Here's what's included when you join Intrepid Italian:
✓ Complete video course using my 80/20 method so you can learn to speak Italian with confidence
✓ Video lessons on Italian culture, grammar, vocabulary and pronunciation plus downloadable transcripts and audio files.
✓ Audio conversations and dialogues with native speakers including transcripts to learn natural Italian.
✓ Worksheets and engaging exercises to track your progress, consolidate your learning and grow your vocabulary
✓ Fully downloadable material so you can learn faster - anywhere, any time, on any device
✓ Lifetime updates - As my student, you have extensive support from me via email and free lifetime updates.
✓ Support and accountability - Get the support you need from our private community of passionate students to help you make the most of your learning.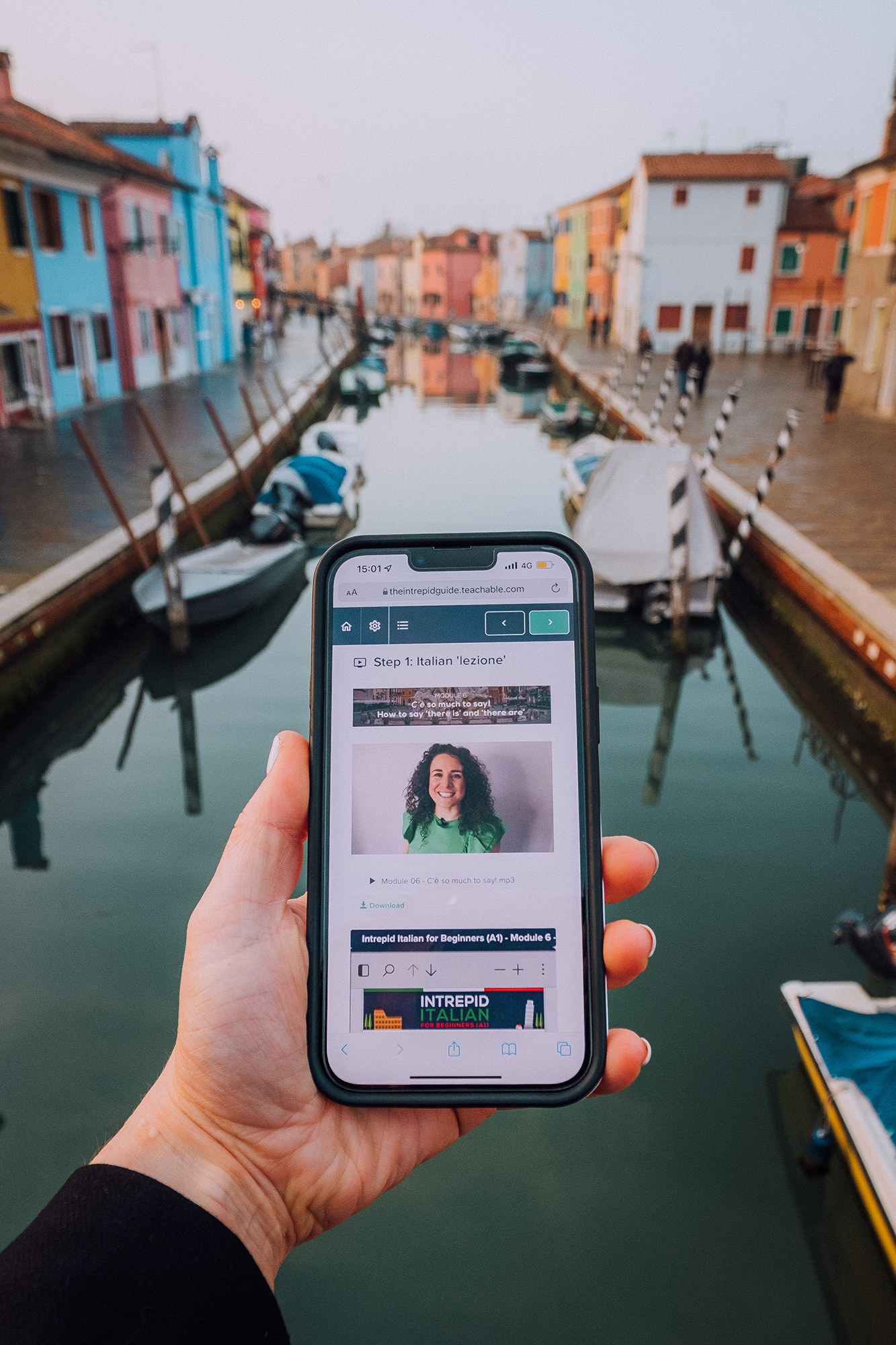 Imagine what your life would be like when you can speak Italian...
Imagine how good it will feel to be able to talk to your relatives or partner in Italian.
Imagine how lovely it would feel to move to Italy and feel like one of the locals!
Maybe you want to retire in the hills of Tuscany or a quiet seaside village in Sicily.
Maybe you want to study in Italy or start your career in one of the major cities like Milan or Rome.
All of these dreams will be so much easier if you can communicate confidently in Italian.
All you need is my 80/20 method which sets out a clear and engaging learning path.
The Complete System for Learning Italian
Every Intrepid Italian module comes with downloadable resources, including audio conversations with native speakers, worksheets, and more. You won't find this material anywhere else. 
Here's a tour of what's included in an Intrepid Italian course:
You can learn Italian!
Join Intrepid Italian and you'll get a system that will set you up for success.
All you need is a plan. Fortunately, I have one that's right for you!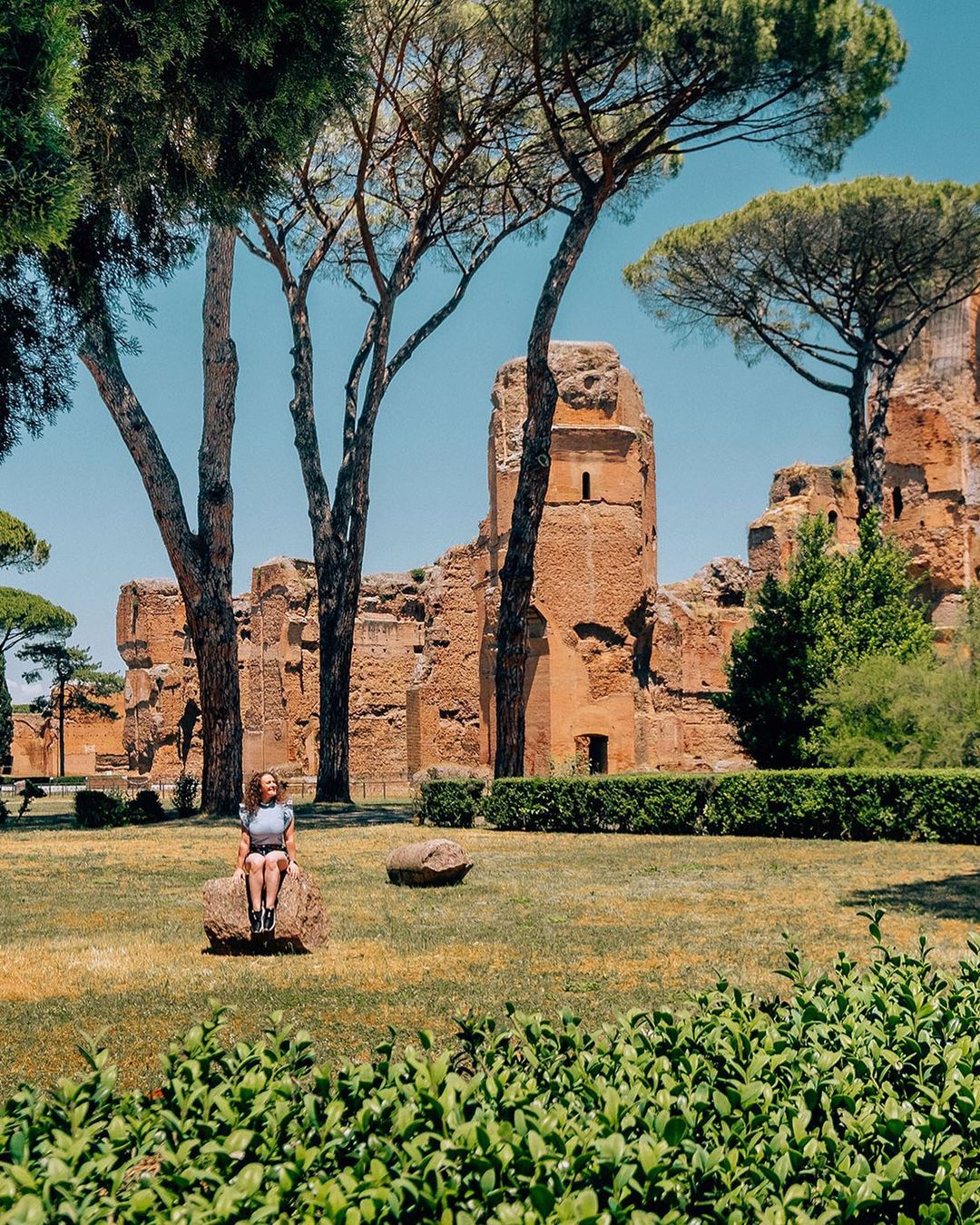 Learn Italian, but for a fraction of the cost
Over the years, I've spent thousands of dollars on learning and maintaining my high level of Italian. But that doesn't mean you have to spend a small fortune too. 
In fact, this is precisely why Intrepid Italian doesn't cost thousands of dollars, even though it's worth as much. 
Instead, I'm thrilled to be able to offer you three comprehensive premium courses at a fraction of the cost. Whether you're a beginner or need support in taking your next step to reach intermediate proficiency, Intrepid Italian gives you a complete pathway, with me as your trusty guide. 
While language classes last for an hour or two, you'll have lifetime access to Intrepid Italian.
Are you travelling to Italy soon, or want to finally be able to communicate with your Italian relatives, make new friends and interact with the locals by speaking excellent Italian?
Here are your options:
Spend one year in biweekly classes, paying $35 hr x 2 x 52 = US$3,640
or
Learn Italian in the comfort of your home in just a few months for only US$347!


Enrol now and SAVE $3,293!


Your investment includes:
✓ 17+ interactive video lessons in full HD that follow my 80/20 method
✓ 85+ written exercises
✓ 40+ downloadable guides and transcripts
✓ 17+ professional audio recordings with native speakers
✓ Support and accountability
✓ Access course and materials from any device
✓ Lifetime access and updates
✓ 30-day "Celebrate with a Spritz" Money-Back Guarantee
...and more!
PLUS, you'll also get:
BONUS #1: Italian Menu Cheat -Sheet ebook (Value: $47) - Access and unlock 500+ food-related words found on typical Italian menus.
BONUS #2: Essential 80/20 Italian Phrases ebook (Value: $47) - Access the 80/20 of key vocabulary and phrases on-the-go with a beautiful downloadable ebook.
BONUS #3: Access to a private Facebook group (Value: $297) - Stay connected with me (your teacher) and other students, ask questions and receive help from me and the community.
BONUS #4: 90-day private email coaching (Value: $497) - Get unlimited coaching with me (Michele) over email for 90 days.
That's a total bonus value of $888, but today is included free. You pay just $347!
SAVE $$$ with the Intrepid Italian Bundle
Limited Time ONLY Offer
Buy 2 Get 1 Free & BONUS Gift
Get all three Intrepid Italian courses for a one-time-only low fee.
This includes:
Intrepid Italian for Beginners (A1)
Intrepid Italian for Advanced Beginners (A2)
Intrepid Italian for Intermediates (B1)


🎁 PLUS, my BONUS gift to you 🎁
*NEW* Intrepid Italian for Confident Conversations (Value: $167)
This alone will save you thousands $$$$ compared to enrolling in traditional language classes!

Hurry! Offer Expires and Registrations Close Soon!

Your enrollment is protected by my
"Celebrate with a Spritz" Money-Back Guarantee
After 30 days of using Intrepid Italian, if you don't want to celebrate your new-found Italian skills with an Aperol Spritz, you don't have to pay a penny! Cheers! 🥂
Join Intrepid Italian 100% risk-free
If you think Intrepid Italian might be the right investment for you, don't be afraid to enrol today. Even if you can't start straight away, you have a full 30 days to go through everything, test out the strategies, and make sure this is really working for you. 
I'm not asking you to decide yes or no today...I'm asking you to make a fully informed decision, that is all. The only way you can make a fully informed decision is on the inside, not the outside. Once you're inside you can see if everything I've shared with you here is true and valuable to you.
Then, if it is, that's when you decide to keep it. If it's not for you, no hard feelings.
You will then, after registering, be able to make a fully informed decision that this isn't for you.
But you can't make this decision right now for the same reason you don't buy a house without first looking at the inside of it. And know this...whether it's 29 min or 29 days from now...if you aren't happy, I'm not happy either.
For any reason whatsoever, if you want your money back you can get it because I only want to keep your money if you're happy.
Just send me an email to [email protected] by day 30 and I will quickly and promptly refund your entire payment, no questions asked. It's that simple. 
My response time to any support request averages 61 min over a 24/7 time period. You can only make such a guarantee when you're confident that what you have is the real deal and I'm fairly confident that when you join Intrepid Italian you'll be well on your way to speaking Italian.
I'm so confident in the results you'll see with Intrepid Italian because of so many wonderful success stories I've received from my students. This is why I'm happy to offer a 30-day money-back guarantee, no questions asked.
Do you think I'd still be in business if I gave a crazy guarantee like that and wasn't good at what I did?
Now I'm not guaranteeing you're going to be fluent in 30 days, after all, I can't do the work for you. But I am guaranteeing that you will get tonnes of value from each course you join and service from me to support you. If you don't feel like I gave you that level of service, I'll write you a check the day you tell me I suck.
The best-case scenario is, you speak Italian like you've always dreamed of and I give you your money's worth (and much more) towards staying with me to hit your long-term goal. 
The worst case is, you tell me I suck, I write you a check, and you get 4 weeks of free lessons. Both options are risk-free. But, the only thing guaranteed not to help you is not registering for Intrepid Italian today.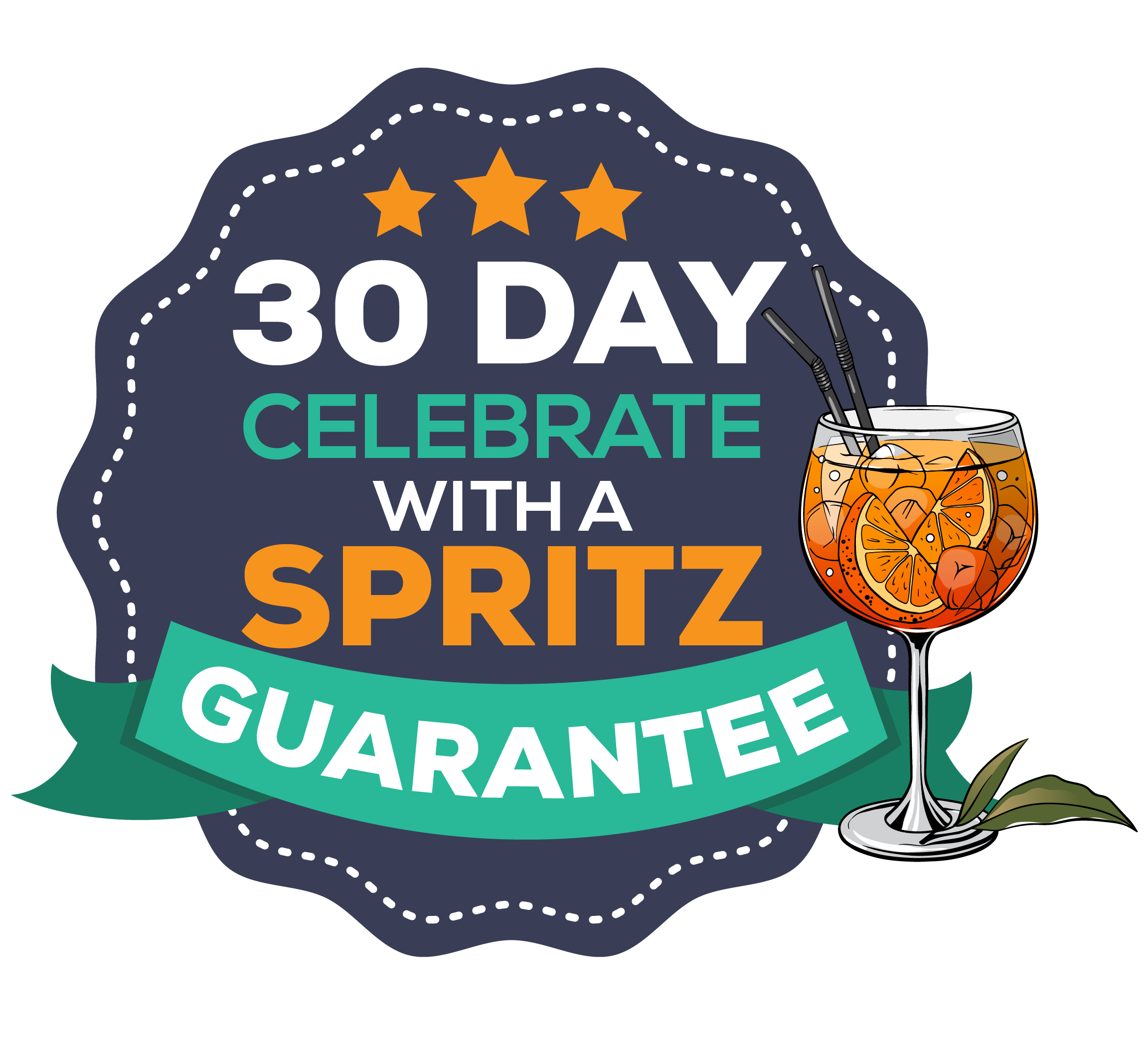 What are you waiting for? Register now and let's learn together!
Pronti?! (Ready!) Cominciamo! (Let's get started)
I look forward to seeing you on the inside!
Frequently Asked Questions
Have a question about Intrepid Italian? I answer the most common questions below. And if you have a question that I didn't cover, feel free to contact me at [email protected]
Q: "What is Intrepid Italian, and how does it work?"
Intrepid Italian for Advanced Beginners (A2) is a 17-module training program that walks you through exactly how to learn and speak Italian using my 80/20 method. Each module includes course material from video lessons, downloadable worksheets, and bonus guides that are designed to help you learn and speak Italian with confidence.
You have lifetime access to all of the training material, so you can either go through the content all at once or you can slow things down and go at your own pace. It's totally up to you.
Q: "This isn't a great time for me. I'm really busy ... " 
Intrepid Italian is built for those with a busy schedule. The course is laser-focused and effective. In other words, it will save you countless hours trying to figure out things on your own. 
Plus, with downloadable materials, you can review the material on your own terms. 
Q: "When does the course start and finish?"
The course starts when you want it to! It is completely self-paced - you decide when you start and when you finish!
Q: "When do I get access to the course?" 
As soon as you join, you'll get instant access to the entire course and private community.
Q: "How long does the course take to complete?" 
The time it takes to complete the course will vary between students, but if you complete one module per week, it will take 4 months to complete. With lifetime access you can revisit the lessons and materials whenever you like. Remember, language learning isn't a race, but a journey.
Q: "How long do I have access to the course?"
How does lifetime access sound? After enrolling, you have unlimited access to this course for as long as you like - across any and all devices you own.
Q: "What makes Intrepid Italian different?" 
Have you ever joined an online course and felt like, "Okay, there's a lot of content material here ... but I still don't know what I need to actually do!". 
I know I have. And it's super frustrating! 
That's because most people think online courses are all about piling on as much information as possible. This is why they brag about "28 modules and Modules" and "120 hours of material". 
120 hours? Seriously?!
The best online courses break things down into manageable chunks that you can take action on immediately. 
And that's exactly what Intrepid Italian does for you. 
That way, you never need to figure anything out or wonder what to do next. Not sure what the difference is between a verb and a noun? I give you a simple technique for nailing different grammar terms. Want to learn how to ask questions or introduce yourself? I show you how step-by-step. Think of any questions you may have about learning Italian and I cover it inside this comprehensive training program. 
Q: "Why should I invest in this course when Duolingo is free?"
Duolingo is a great language tool when you've got plenty of time on your hands and don't have any specific language goals that you're working towards. What Duolingo doesn't give you is a clear roadmap to learning Italian.
With Intrepid Italian you learn the most important 20% of the language from the very beginning so you can start communicating in 80% of the situations you find yourself in. What you get is targeted learning that doesn't waste your time.
Have you ever seen those funny memes called, "Stuff Duolingo Says" that share examples of strange phrases Duolingo teaches you? For example, one of them was "I'm eating bread and crying on the floor", another one is "They are washing the holy potato". Seriously, Google it and you'll see what I mean.
Plus, with my course, you also get access to a private Facebook group with direct access to me (your teacher) where you can ask for feedback and receive extra support and accountability.
Q: "What if I am unhappy with the course?"
I would never want you to be unhappy! If you are unsatisfied with your purchase, contact me within the first 30 days and I will give you a full refund.